Save up to 20% on SanDisk and Western Digital Storage | Amazon Gold BoxGraphic: Quentyn Kennemer
Best Tech Deals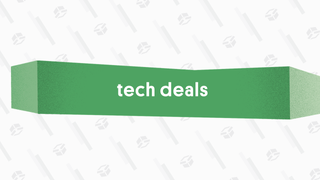 Best Tech Deals
The best tech deals from around the web, updated daily.
Save up to 20% on SanDisk and Western Digital Storage | Amazon Gold Box
Amazon is doing a big combo sale, where Western Digital and Samsung storage options are forming a rare 20% tag team. You can find favorites like the 128GB Switch microSD card by SanDisk down to $22. The 256GB and 400GB SanDisk Ultra cards are also on sale at $32 and $48, respectively. Gamers can find a 5TB Western Digital Black Game Drive down to $99—it usually hovers around $130. Other options include portable SSDs, USB-C and Thunderbolt flash drives, and even a smart photo manager by ibi. There's a lot more to consider at Amazon, so take a look before this one is yanked from the digital shelves.
---
Source