Image: NordVPN
Best Tech Deals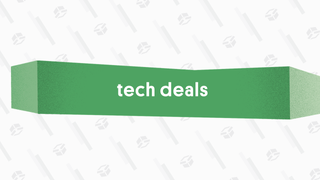 Best Tech Deals
The best tech deals from around the web, updated daily.
Featured Deal: Save 70% on 2 or 3 Years | NordVPN
The best VPN deals for July 2020 are here.
If you've never seriously considered a virtual private network (VPN) in the past, then chances are good that it's crossed your mind lately. With so many of us now working from home and spending a lot more time on our home devices, the idea of a little bit of web security is a tough one to ignore.
Luckily, VPN service can be very affordable, especially if you're willing to prepay for two or three years in advance. We've rounded up the best current VPN deals below, including promotions that offer free months of service, savings of 70% or more, and bonus services bundled in.
NordVPN Deals | Save 70% on 2 or 3 Years
Image: NordVPN
Usually, the best VPN deals come with long-term three-year agreements, but NordVPN's latest promotion gives you choice: you can get the same 70% discount over the monthly service whether you choose 2 or 3 years.
That means wither paying $84 upfront for two years or $126 upfront if you want to lock down that third year and stay connected into 2023. No matter which option you prefer, you can connect up to six devices at once and have access to more than 5,800 global servers.
G/O Media may get a commission
Save up to 20% on Western Digital and SanDisk microSD Cards, Hard Drives, Flash Drives, and More, Today Only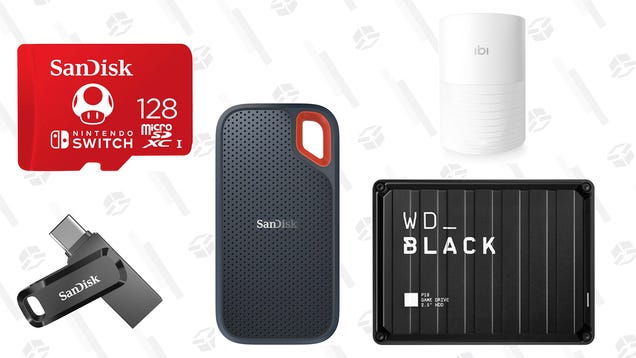 SanDisk 128GB microSD Card for Nintendo Switch
Nord fans can also tap into an exclusive Kinja Deals promo for NordPass, a password storage service that works with all devices. Use promo code KINJAPASS to get two years (plus an extra month) for $60.
Image: Private Internet Access
Our readers are quite fond of Private Internet Access, picking it as the best VPN service around back in 2018. Now you can join them on the cheap with a Kinja Deals-exclusive offer.
Right now, when you sign up for two full years of service at the discounted rate of $70, you'll get two extra months tacked on for free. That's 26 months of service at a discount of 73% off the regular monthly price.
Image: CyberGhost
Don't get spooked by the internet! CyberGhost is here to help thanks to its VPN service, which is available at a fantastic price right now. Kinja Deals readers can take advantage of this exclusive three-year deal that works out to just $2.75 per month.
You'll shell out $99 now to lock down CyberGhost VPN for three full years… and then get another two months on top of that for free. That's 38 months of secured internet access, with more than 6,200 global servers that you can connect through.
Image: ZenMate
ZenMate VPN has teamed up with Kinja Deals to provide readers an exclusive bargain right now: When you sign up for a year of service at $40, you'll get six extra months added to your account.
That's $2.22 per month, which is 80% off the monthly price, and then you're set until nearly the end of 2021 (as of this writing). ZenMate doesn't keep logs, plus you can protect as many devices as you please and access servers in 74 global locations.
Image: PureVPN
Save 82% off of PureVPN's monthly price with this Kinja-exclusive deal, which will save you a total of $215 over the long haul.
That's just under $48 upfront for two years of service with enterprise-grade security, giving you access to more than 2,000 servers across 140+ countries and letting you connect up to 10 simultaneous devices.
Image: Invisible Browsing
Invisible Browsing VPN is currently cutting 38% off the monthly price when you sign up for a full year at $37 upfront. The service doesn't keep any logs and is compatible with all of your devices (as demonstrated above), plus there's a 15-day money back guarantee in case it's not exactly what you desired.
Image: FastestVPN
Every other service on this list lets you pay monthly or annually for service, but FastestVPN has a very different and extremely appealing option: paying once and then never, ever again.
Really! And it's only $20. FastestVPN is still offering its insane lifetime service deal, letting you shell out just $20 today for guaranteed service for life. If FastestVPN keeps expanding and improving, then this will be an incredible deal.
Image: Surfshark
Take advantage of Surfshark's best deal right now, with the monthly rate knocked down to just $1.99 a month when you prepay for two years.
That's just under $48 right now, giving you an 83% savings over going month-to-month. Surfshark lets you use unlimited devices at once, records no logs, and lets you whitelist apps (such as mobile banking apps) as desired.
Image: VyprVPN
You can sign up for VyprVPN at the exact same rate right now, too, with two years of service available for $60 upfront – the same 81% savings as Surfshark has on offer.
VyprVPN's feature set includes "Chameleon" technology to overcome corporate and governmental content restrictions, and could be just the VPN you need to surf free of limitations.
Image: TunnelBear
Adorable as that cartoon bear may be, TunnelBear's positive customer reviews suggest that he's not actually handling tech support for the popular VPN service.
TunnelBear is offering 67% off the regular price when you invest in three years of service upfront. That's $120 now, but then you're set until 2023 and you get three years of RememBear password service bundled in.
---
Source