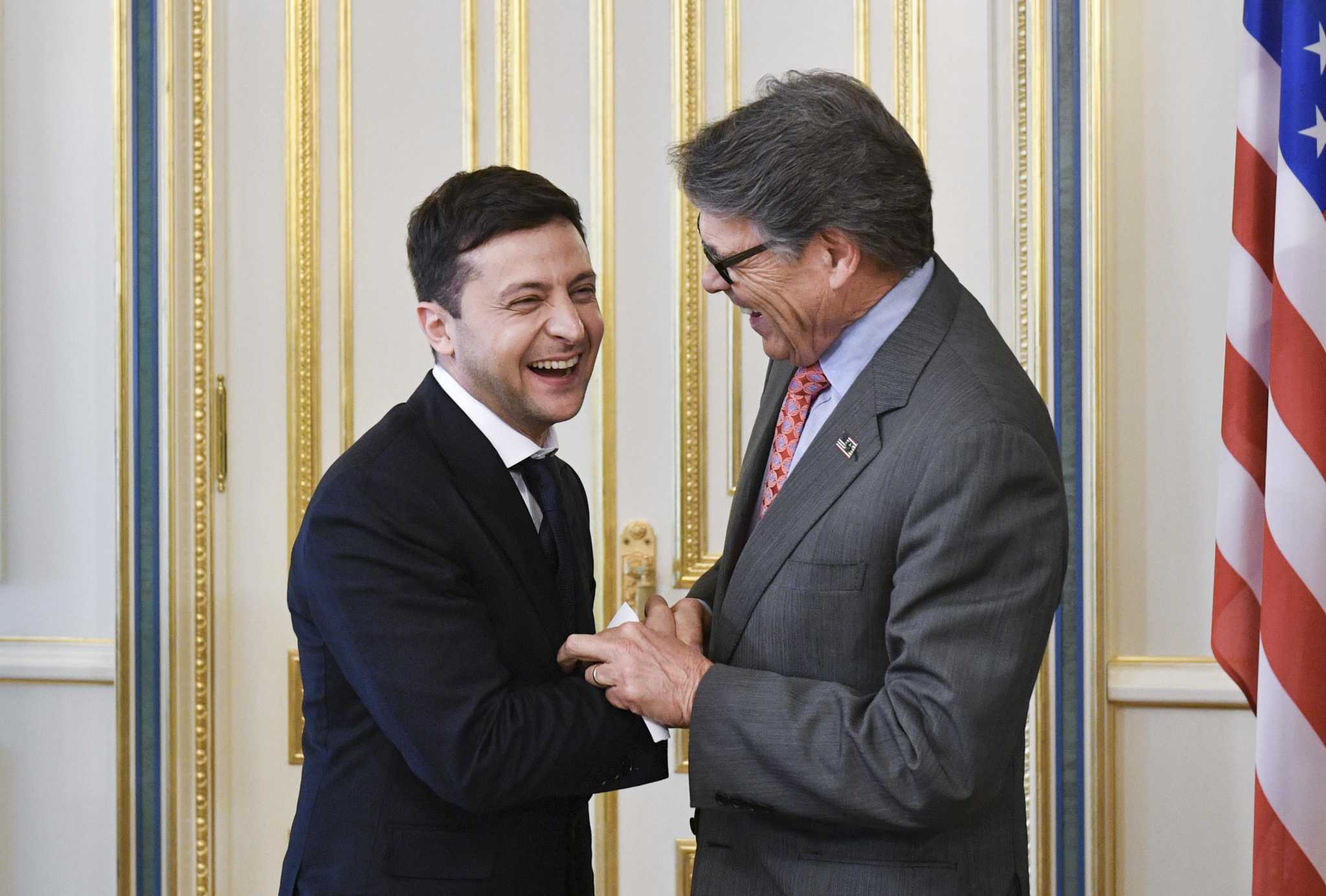 U.S. Rep. Joaquin Castro says he will press for an investigation of Energy Secretary Rick Perry's involvement in the award of a potentially lucrative oil and gas exploration contract with Ukraine.
Speaking to reporters this afternoon, Castro added to his comments on Thursday during the impeachment hearings when he asserted that a "culture of corruption" had spread throughout the Trump administration.
"Secretary Perry handed over a list of energy advisers who he said that (Ukranian) President (Volodymyr) Zelenskiy could trust. A week later, two Texans go and bid for a huge oil and gas contract, a 50-year contract. And then shortly after get awarded that contract even though they didn't put forward the highest bid," Castro said.
"That deserves a serious investigation separate and apart from the question of the president's impeachment," he added.
For subscribers: After push from Perry, backers got huge gas deal in Ukraine
Castro, D-San Antonio, was referring to Michael Bleyzer who, along with partner Alex Cranberg, submitted a winning bid despite it being substantially lower than others, the Associated Press, citing internal Ukrainian government documents, reported earlier this month.
"It should be investigated by the Justice Department. It looks too much like a pay-to-play scheme," said Castro, who as a member of the House Intelligence Committee questioned witnesses in the impeachment hearings.
Perry, who has denied wrongdoing, is leaving the president's cabinet next month.
Castro acknowledged that is is unlikely that Attorney General William Barr would investigate but said he intends to "look into" the possibility of the Democratic-run House Oversight and Reform Committee digging into the involvement of Perry, a former Texas governor.
Texas Take: Get the latest news on Texas politics sent directly to your inbox every weekday
"It also mirrors closely to what we saw in Texas — the awarding of no-bid contracts to huge donors," Castro said. "It seems to be a consistent pattern of cronyism that can rise to the level of illegality."
Perry's name surfaced repeatedly during the House impeachment inquiry, which concluded on Thursday, in the context of being one of the emissaries allegedly seeking an investigation of the gas company Burisma employing Joe Biden's son.
Perry is "a significant player in this whole scheme," Castro said. "They were carrying out the president's dirty work and it looks like they were trying to enrich either themselves or their friends."