Best Tech Deals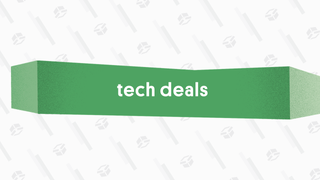 Best Tech Deals
The best tech deals from around the web, updated daily.
Featured Deal: Dell UltraSharp 27 Monitor (+$100 Gift Card) | $375
The best Dell and Alienware deals for July 2020 are here.
Dell's 4th of July sale is underway now, letting you save up to hundreds of dollars off of the company's top products. That includes $300 off select configurations of its luxurious XPS 13 and XPS 15 laptops, as well as savings on monitors, desktops, and more.
We've hand-picked several of the top deals below, along with other deals on top Dell and Alienware devices. Jump on these prices while they last!
Image: Andrew Hayward
Dell's redesigned XPS 15 is a productivity powerhouse, pairing a sizable 15.6" 1920×1200 display with a 10th-generation Intel Core i7 processor, NVIDIA GeForce GTX 1650 GPU for solid gaming prowess, and 16GB RAM. Right now, you can save $150 off the list price of this configuration during Dell's 4th of July sale.
Image: Dell
G/O Media may get a commission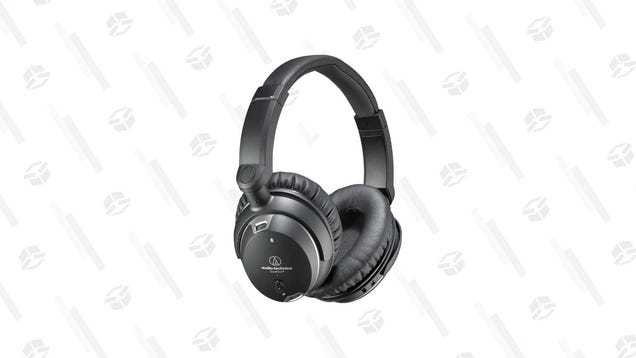 Audio-Technica ANC Wired Headphones ATH-ANC9
Save $125 off the list price of this sharp and sizable monitor, which has a 27" LCD panel at a crisp 2560×1440 resolution and can be swiveled into portrait orientation as desired. Not only is it on sale right now, but you'll also get a $100 Dell Promo eGift Card when you buy it!
Image: Alienware
Got the cash to go absolutely nuts on a gaming laptop right now? If so, then Alienware has a deal for you. The Alienware m15 Gaming Laptop is stocked with high-end hardware, from a NVIDIA GeForce RTX 2060 GPU to a 15.6" screen and Cryo-Tech cooling v3.0. Save $300 off the list price for this configuration right now.
Image: Andrew Hayward
If you're looking for a specced-out compact laptop, Dell's refreshed XPS 13 might do the trick. This premium package includes a 4K touch display, along with a 10th-gen Intel Core i7 processor, 16GB RAM, and a beefy 512GB SSD. It's $300 off right now.
Image: Andrew Hayward
Need a basic desktop that won't require extra purchases? Dell's Inspiron 22 3000 All-in-One PC should do the trick, as the guts of the PC are packed into the same body as the screen, plus the keyboard and mouse come with.
It's decently-specced thanks to the Intel Core i3-8145U processor and 4GB RAM/16GB Intel Optane Memory, but you'll get a big 21.5″ screen here plus a meaty 1TB hard drive. It's $120 off the list price right now.
Image: Andrew Hayward
Dell's Latitude 3400 laptop is a whopping $324 off the list price during the Summer Sale, delivering a 14" screen, Intel Core i3-8145U processor, 4GB RAM, and battery life that Dell claims can last through the workday. It comes with Windows 10 Professional installed.
Image: Andrew Hayward
If you're eager to get in on the VR wave—especially right now when it's a perfect escape from the monotony of home quarantine—then here's a desktop for you.
The Dell XPS Desktop Special Edition has enough power to run VR headsets such as the Oculus Rift or HTC Vive (both sold separately!), thanks to an NVIDIA GeForce RTX 2060 graphics card on this model. It's also a beast capable of handling any top-end game, even without a VR headset in tow. $Right now, the desktop tower is $1,300—a savings of $450 off of the list price.
Image: Dell
Need a decently-capable laptop for a kid? Dell's Chromebook 3100 Education is a good, affordable option.
It's entry-level for sure, with an 11.6″ screen and modest specs, but you don't need a lot of horsepower to run the cloud-centric Chromebooks. This one's $100 off the list price right now, although you can pay a smidge more for nice-to-haves like more storage or a touch display.
Graphic: Ben Levin
This versatile laptop won't win any awards for sheer processing grunt, but if your computing needs are pretty basic, then this convertible Windows 10 device ought to do the trick.
It has an 11.6-inch touch display that can be folded back to be used like a tablet, or you can prop up the device for watching videos. Right now, it's $50 off of the list price for the base configuration, although you can make some choice upgrades for only a little bit of extra cash.
Image: Andrew Hayward
Get a stunning new view of your gaming worlds with Alienware's 34" curved monitor. Not only does it have that curvature for a purportedly more immersive experience, but it's also stacked when it comes to the specs.
This 3440×1440 monitor is ultra-crisp and has a 120Hz refresh rate and G-SYNC compatibility, which means your games should run super smooth on it. Save $170 right now through Dell and get ready for the year's biggest games ahead, including Cyberpunk 2077 (as shown).
Image: Andrew Hayward
Upgrade your gaming rig with Alienware's Elite Gaming Mouse. This futuristic-looking number is packed with buttons—11 of them, in fact—that you can program to put all of your necessary functions within reach. This RGB-lit 12,000 DPI beast is $15 off at Dell right now.
Image: Andrew Hayward
If you want a keyboard with a bit more visual punch to it, then Alienware has a rainbow-colored delight to adorn your gaming setup.
This RGB gaming keyboard features low-profile Cherry MX switches and per-key RGB lighting with 16.8 million different color options. It's $20 off at Amazon right now.
---
Source