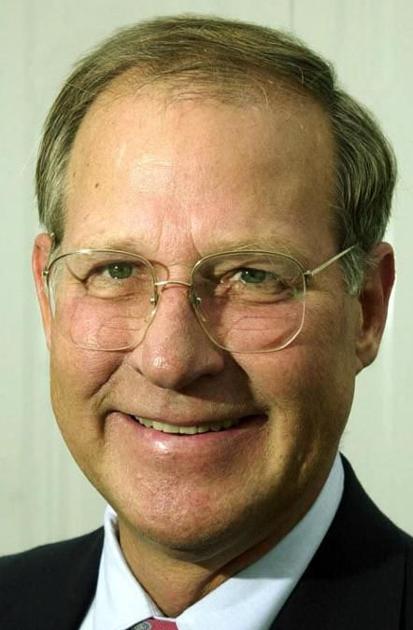 The COVID-19 coronavirus pandemic has affected lives — including helping end thousands of them — in Texas and the United States.
But also of painful interest is how it has affected politics, and politicians, on their actions and inactions.
Coping with the pandemic has become the dominant force on many fronts.
Gov. Greg Abbott holds almost-daily press briefings about when and how much Texans should stay home, wear masks when they do go out, when bars and restaurants can open — or not — and how much, and when it's OK to get a haircut.
As Texas has become one of the hottest spots in the nation for new virus cases, Abbott admitted recently that he may have relaxed restrictions, and allowed reopening of businesses like bars, sooner than he should have.
He had in recent weeks moved to Phase 3 of his reopening plan, which allowed restaurants to open at 75 percent occupancy, and most businesses at 50 percent,
But after the continuing rapid spread of COVID-19 cases, on Friday, Abbott reversed those plans, closing bars and dropping restaurant occupancy to 50 percent.
"If I could go back and redo anything, it probably would have been to slow down the reopening of bars," Abbott said in a Friday interview with KIVA-TV in El Paso.
Another major issue returned to the front burner for Texas and the United States is health care, and more particularly the Republican effort to repeal Affordable Care Act.
The U.S. is the only major first-world country without universal health care. The fight over whether and how much to change that is white-hot again, as hospitals are suddenly overwhelmed with COVID-19 cases.
There was a huge battle over President Barack Obama's hard-won battle in 2009-10 to establish the Affordable Care Act, known interchangeably as the ACA and Obamacare.
It expanded access to health care by authorizing state Medicaid expansion, and requiring insurers to cover 10 essential health benefits.
It also mandated a tax for those who declined to sign up and failed to buy private insurance, called the individual mandate.
After the Supreme Court ruled in 2012 that the federal government could not require states to accept Medicaid expansion, but the states could choose to opt in, Republican Gov. Rick Perry turned it down.
Opting in would have brought in about $90 billion in federal money over a decade, for a $10 billion state match. And it would have taken some 1.5 million Texans off the uninsured rolls.
Abbott continued the opposition when he became governor in 2015.
The Republicans had immediately begun trying to repeal and replace the act after its passage. But while they chipped away at it, including Congress knocking out the individual mandate in 2017, they haven't been successful in complete repeal — including coverage of illnesses due to preexisting conditions, and coverage of a child on a parent's insurance through age 26.
While Obamacare had pretty high negative ratings to begin with, in the years since, its popularity has soared, to a 55-37 positive rating this year, according to the Kaiser Family Foundation.
And now, the effort to repeal Obamacare as unconstitutional, due to the loss of the individual mandate, is back in the U.S. Supreme Court.
Leading the effort is Attorney General Ken Paxton, heading a group of Republican state attorneys general.
"Congress declared in the text of the law that the individual mandate is the centerpiece of Obamacare. Without the unlawful mandate, the rest of the law cannot stand," Paxton said in a statement June 25.
"Obamacare has failed, and the sooner it is invalidated, the sooner each state can decide what type of health care system will best provide for those with preexisting conditions, which is the way the Founders intended."
Paxton and the Republican attorney generals were joined by the Donald Trump Administration, which declared in a brief this past week that "the entire ACA thus must fall."
Former Vice President Joe Biden, the presumptive Democratic presidential nominee, charged recently that Trump is trying "to strip health coverage away from tens of millions of families, and to strip the peace of mind away from more than 100 million people with preexisting conditions."
Vice President Mike Pence was in Dallas on Sunday to talk at a Baptist Church and to meet with Texas officials like Abbott.
Texas Democrats couldn't resist their visit, coupled with the virus spike, blaming them for lack of tests, ignoring doctors and so on "from day one."
"Donald Trump. Mike Pence. John Cornyn. Greg Abbott. These are the people responsible for the surge in cases and hospitalizations in Texas and these are the people who continue to put Texans in danger," Democratic Chair Gilberto Hinojosa said in a statement.
"But when he saw many of the Pharisees and Sadducees coming for baptism, he said to them, 'You brood of vipers, who warned you to flee from the wrath to come?' Therefore bear fruit in keeping with repentance."