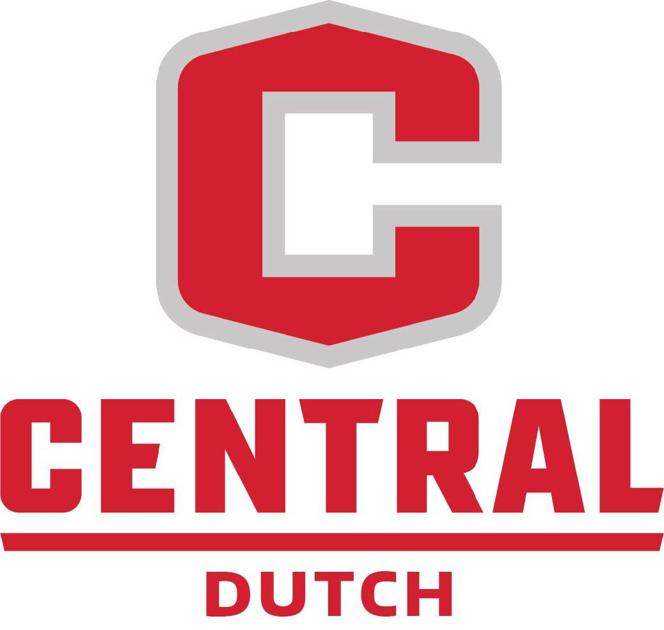 PELLA — Three former student-athletes who reached the national championship stage and received distinctions in other areas as well are the newest members of the Central College Athletics Hall of Honor.
A pair of NCAA Division III individual champions, men's high jumper Craig Cantrall '94 and decathlete Peter Wagner '03, will be inducted along with all-America defensive lineman Mike Stumberg '89, who played in the Division III football title game for the Dutch.
A banquet for the honorees is set for 6:30 p.m. Friday, Sept. 25 in the Harry and Bernice Vermeer Banquet Hall in the Graham Conference Center while the induction will be held at 10 a.m. Saturday, Sept. 26 in the Pacha Family Lobby within P.H. Kuyper Gymnasium. Both events are open to the public. There is no admission charge for the induction ceremony. Contact the athletics department at 641-628-5226 for more information.
Established in 2002, Central's Hall of Honor is intended to recognize those who were not only exceptional performers in the athletics arena as a student-athlete, coach or administrator, but who have distinguished themselves in life after graduation through service and leadership. To be eligible for consideration, a nominee must have graduated or served as a Central coach/administrator at least 15 years earlier. Current Central staff members are typically not considered. This year's inductions will raise the hall's membership level to 63.
A rotating nine-member selection committee includes alumni from four different eras (prior to 1980, 1980-89, 1990-99 and 2000-09) as well as four other alumni, along with athletics director Eric Van Kley.
Cantrall a practicing pediatric surgeon, former league MVP—Cantrall captured Central's first track and field national championship, a number that has since grown to 20. He leaped 6 feet, 11 inches in taking the 1994 crown after previously earning all-America distinction by placing third in 1992 and fourth in 1994 and finishing sixth in the 1994 indoor meet. He was a four-time national outdoor meet qualifier and two-time indoor qualifier.
Originally from West Bend, Iowa, Cantrall was also a nine-time Iowa Conference outdoor meet place winner and three-time indoor place winner, winning four straight outdoor high jump titles as well as the 1994 indoor crown. He helped the Dutch claim four consecutive league outdoor team championships as well.
His 1992 leap of 7-0.75 broke the conference meet record and he cleared 7-1.5 in 1993 to set a school mark that still stands.
Also a classroom standout, Cantrall was named to the U.S. Track & Field and Cross Country Coaches Association All-Academic Team in 1994. He received a doctoral degree in physical therapy at Creighton University, served as a physical therapist in Centerville from 1997-2008 and was also director of rehabilitation services at Mercy Medical Center there from 2006-08. He's now a physical therapist at Spencer Hospital in Spencer.
Cantrall is involved in children's and youth ministry in Spencer and serves as an AWANA commander as well as an adult class instructor. He's also a youth sports volunteer in basketball, soccer, football and baseball.
Cantrall and his wife Miriam have four sons: Cameron, Caleb, Cole and Collin.
Stumberg sees national title field as player, official—Stumberg ranks among the most dominant defensive players in Central's storied football history. He arrived at Central undersized but with a rare mix of strength and a sprinter's speed that made him a nightmare for pass protectors. A defensive end as a freshman, Stumberg moved to a starting spot at defensive tackle the following year and eventually developed into a 6-foot-2, 230-pound nose guard as a senior in 1988.
Stumberg shattered Central's pass sacks records with numbers that have not been even approached since, posting 65 career sacks (solo and assisted sacks were not distinguished at the time), including 28 in 1987 and 24 in 1988. He had 296 tackles overall, with 102 in 1987 and 109 in 1988, making a record 37 tackles for loss in 1987 with 85 career tackles for loss. He twice notched a record five sacks in one game and made seven tackles for loss against Luther College in 1987.
A nominee for Domino's Division III Player of the Year Ward in 1988, he was a consensus all-America pick, landing on teams chosen by the American Football Coaches Association, the Associated Press, Football News and Pizza Hut. He was the Iowa Conference MVP as well as a three-time first-team all-conference pick. A Central co-captain in 1988, he received the O'Donnell Award as the team's top freshman in 1985, the Lankelma Award as the team's outstanding underclass player in 1986 and the Heerema-Schilder Blanket as team MVP in 1987 and 1988.
Stumberg was a member of four NCAA playoff teams and three conference championship squads. The Dutch were 44-6 during his career with only two regular-season losses in that span, posting four straight 11-win seasons and a 29-2 league mark.
He helped lead Central to three 1988 playoff wins and a berth in the Amos Alonzo Stagg Bowl game in Phenix City, Alabama, where the Dutch dropped the title game to Ithaca College (N.Y.). The Dutch reached the national semifinals in 1985 and 1987. He is the third member of those squads to enter Central's Athletics Hall of Honor, joining wide receiver Rick Perry '89 and linebacker Scott Lindell '87.
Following graduation, he signed a free-agent contract with the NFL's Seattle Seahawks but after a promising start suffered an injury during training camp, ending his playing career.
Stumberg returned to the national championship field Jan. 8, 2018 as a member of the officiating crew for the College Football Playoff finale in Atlanta featuring the University of Alabama and the University of Georgia. He was an Iowa Conference official from 1997-2001 before working in the Missouri Valley (2002-11) and the Mid-American Conference (2012-13). Since 2014 he has served as a Big 10 Conference official. He worked the 2015 Big 10 title game and has officiated six major bowl games, including the Cheez-It Bowl in Phoenix last December.
He also serves as a claims manager for Nationwide Insurance and lives in his hometown of Grundy Center.
Wagner a nine-time all-American—A three-time NCAA champion, Wagner was Central's first national winner in the multi-events, an area that has blossomed into a niche for the tradition-drenched program.
He won the 2001 and 2003 national decathlon crowns while also helping take first place in the 2002 4×400-meter relay.
Wagner received all-America honors nine times, the most ever by a Central athlete, including four times in the decathlon. He was eighth in the decathlon and outdoor high jump in 2000, third in the indoor 4×400-meter relay in 2001, second in the decathlon in 2002 after finishing fifth in the indoor 4×400 and was eighth in the 2003 indoor 4×400.
The Iowa Conference MVP in 2002 and 2003, he placed in a remarkable seven events in the 2003 outdoor meet and was a 20-time league outdoor place winner. While indoor track and field was not yet an official league championship at the start of his career, he nonetheless placed in indoor conference meet events 17 times giving him 37 conference meet place finishes overall, an achievement unrivaled in Central history.
He was also Central's team MVP and co-captain in 2003.
His competitive athletics career continued beyond graduation. He was 13th in the 2004 USATF Indoor Combined Events Championships in Chapel Hill, N.C. and is a four-time top-six place winner in the Drake Relays decathlon, most recently finishing sixth in 2018.
Since 2005 Wagner has served as a criminalist in the Iowa Division of Criminal Investigation. He was an assistant boys track and field coach at Ankeny Centennial High School in 2017-18.
Wagner's wife, Raegan Schultz Wagner '04, was inducted into the Central Athletics Hall of Honor last year. She was also an NCAA multi-event champ, winning the 2004 heptathlon while her twin sister, Lindsay Schultz Janke '04, placed second. The Wagners are the first husband-wife duo to join Central's athletics hall.
A Des Moines native and Southeast Polk High School graduate, Wagner now lives in Cambridge with Raegan and their daughter Reese, and sons Nathan and Will.